Offer Details
Description : World of Warships is a free-to-play naval warfare-themed massively multiplayer online game produced and published by Wargaming, following the earlier games World of Tanks and World of Warplanes.

Payable Action: Single Opt In.

Restrictions: Display, media buying, and social public ads only (no paid social ads). New affiliates to the offer are capped at 20 conversions per day until their traffic quality has been assessed.
Network : WOWTRK
Country : United Kingdom, France, Poland, Netherlands, Norway, Germany, Austria, Switzerland
Payout Type : cpa_flat
Expiry Date : Dec 31, 2021
Category : Gaming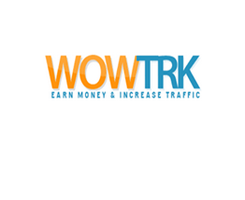 WOW Trk is a UK based CPA affiliate network. We have a huge range of top performing campaigns with the highest payouts and exclusive campaigns with over 80% conversions from click to lead.
As an affiliate of WOW Trk, you can get unique links, banner ads, email creatives and other types of media. You can track your revenue in real time. You can locate our network is top offers and optimize them by taking advantage of our intuitive system and outstanding affiliate management support. We go above and beyond the level of service that you have experienced with other networks and know that you will enjoy partnering with us as we work together to help grow your business.