Offer Details
Description : GetTestKeep are looking for people to review £1000 worth of Boohoo Items and if chosen you'll get to KEEP all the products selected. Simply join their program and complete all the forms.

Payable Action: Form Submit

Restrictions: No email until Opt in URLs have been provided and signed off. Only display traffic accepted, all other methods must be pre-approved. No promotion on violent sites or pages, no illegal traffic, no incent, no adult, no typo squatting. 18+ only. All affiliates are capped at 75 conversions each per day across all OfferX offers, if you need a larger cap please contact your account manager, once you reach this you wont be paid for conversions over this cap.
Network : WOWTRK
Country : United Kingdom
Payout Type : cpa_flat
Expiry Date : Sep 23, 2020
Category : Sweepstakes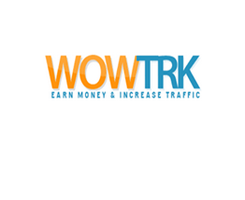 WOW Trk is a UK based CPA affiliate network. We have a huge range of top performing campaigns with the highest payouts and exclusive campaigns with over 80% conversions from click to lead.
As an affiliate of WOW Trk, you can get unique links, banner ads, email creatives and other types of media. You can track your revenue in real time. You can locate our network is top offers and optimize them by taking advantage of our intuitive system and outstanding affiliate management support. We go above and beyond the level of service that you have experienced with other networks and know that you will enjoy partnering with us as we work together to help grow your business.