Offer Details
Description :
Description: Conversion will occur once the MobileExpression app is downloaded for free mobile wallpaper. There is a 7 field profile which needs to be filled in by the user first. No purchase is necessary. The offer link goes directly into the playstore for a very quick and easy conversion.
Traffic type: Non-incentive
Note: This is for Android users only
Point of conversion: App download


Promotion Allowed: Display, PPV, PPC
Restrictions:none.
Incentivizable:Offer IS no Incentivizable
Network : Cpafull
Country : TG
Payout Type : cpa_flat
Expiry Date : Jul 21, 2021
Last Update Date : Sep 27, 2018
Category : PIN Submit/Mobi Subscription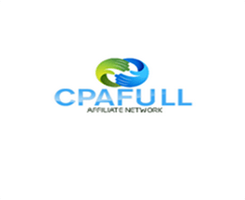 Cpafull Affiliate Network mission is simple. We aim to be the BEST Affiliate Network in the industry.

If you are looking for top payouts, the best exclusive offers, personal attention to your unique needs and unparalleled affiliate support then you need to be working with Cpafull!

We have over 800+ offers available, including many Emails Submit, Dating, Downloads, eCommerce, Financial offers. You can make quick money with your website traffic.

We pay out on a net30 via check, Paypal, direct deposit and wire. Join US now!

Other PIN Submit/Mobi Subscription Offers