Offer Details
Description : Converts on minimum deposit of €10 (in local currency) Tracking Information: Frequency - Realtime Cookie Duration - lifetime Web - Available Mobile Web - Available App - Not Available (but possible) Multiple Conversions - Available We do not tolerate incentive, fraud, spam, false advertisement, bot or fraudulent activity. Failure to comply will result in declining all traffic obtained from "predatory" publishers. Some extra charges can be applied based on damage from such activity. Promotion Methods: Context (PPC) - Allowed Banner - Allowed Coupons - Not Allowed Email - Text - Allowed Email - HTML - Allowed Facebook PPC - Allowed POP Traffic - Allowed Social Media - Allowed SMS - Allowed And other
Network : Mr Bet Partners
Country : NZ
Payout Type : sales
Expiry Date : Jan 01, 1970
Last Update Date : Jan 10, 2019
Category : Gambling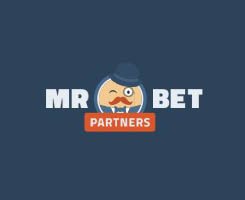 Converts on minimum deposit of ?10 (in local currency)

Tracking Information:
Frequency - Realtime
Cookie Duration - lifetime
Web - Available
Mobile Web - Available
App - Not Available (but possible)
Multiple Conversions - Available

Promotion Methods:
Context (PPC) - Allowed
Banner - Allowed
Coupons - Not Allowed
Email - Text - Allowed
Email - HTML - Allowed
Facebook PPC - Allowed
POP Traffic - Allowed
Social Media - Allowed
SMS - Allowed
And other

We do not tolerate incentive, fraud, spam, false advertisement, bot or fraudulent activity. Failure to comply will result in declining all traffic obtained from ?predatory? publishers. Some extra charges can be applied based on damage from such activity.


More Offers from Mr Bet Partners