Offer Details
Description : Array
Network : OfferConversion
Country : US
Payout Type : CPA
Expiry Date : Jan 01, 1970
Last Update Date : Sep 27, 2018
Category : Dating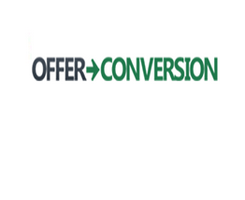 Offer Conversion is a private CPA network and digital media marketing company founded by highly experienced online marketers with over 20 years of experience and proven success as affiliate marketers. Offer Conversion has a single goal in mind and it is to surpass all affiliate expectations as a business partner.
Publishers Can Expect
* Top Performing Offers
* Weekly Payments
* Affiliate Reward Programs
* 2% Cash Bonus on Gross Revenue
* Unbeatable Payouts
* 2% Referral Rewards Program
* Media Buying and Email Optimization Support and Mentoring
* 24/7/365 Dedicated Staff

We offer a wide variety of verticals to suit all publisher needs while vetting the online marketing landscape for new ideas. In addition, our excellent customer service helps us retain relationships and profit for both the publishers and advertisers.