Offer Details
Description :
User Flow: 3G - 1 Click Flow
WiFi - Enter their number and >  SMS > The user has to reply an SMS with "Yes"
Restrictions: No Adult, No Autosubscription, No iFrame, No Incent, No In-app traffic, No Clickjacking, No Hardcore Banners
Carriers: Vodacom, MTN
Suggestion: We work better with Vodacom, and 3G users
Payment Terms: NET 7 Payout
Country Targeting:  South Africa
Network : Pulsar Ads
Country : za
Payout Type : fixed
Expiry Date : Jan 01, 1970
Last Update Date : May 02, 2018
Category : Mobile Content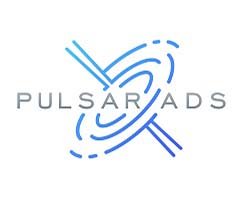 For us your traffic is priceless.
And you will get more money from it.
You simply get a real result - your income multiplies.
Pulsar Ads gives you an opportunity to use easy services to get real money from your traffic.
The conversion does not depend on your experience. After you Signing up, you will get access to the intuitive interface that will help you to keep all the advertising campaigns under control.
We will give you an access to thousands of users and experienced publishers using modern infrastructure. That makes your traffic more and more expensive. The aim of our services is to attracting an indispensable special audience that is interested in your offers and services.
Pulsar Ads provides you with professional technical support round the clock, seven days a week.

Other Mobile Content Offers