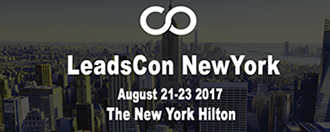 New content focus exclusively focused on growing your business customer acquisition through customer experience and retention, new schedule to optimize business opportunities and with more travel efficiencies, new show floor packed with solutions and a networking club for meetings.
WHO SHOULD ATTEND?Those who want to network and conduct business with the top executives and companies in vertical media and direct-response marketing. Attend to understand the ever evolving landscape of vertical media and marketing to get more business done at the most important event for Lead Gen and Performance Marketinganywhere.
SPONSORSHIP OPPORTUNITIESConnect to Convert will provide a prime opportunity for YOUR company to network with key buyers, decision makers and industry professionals. Build your business by reaching this pre-qualified and high quality audience attending the event looking for solutions.